Are you considering creating your own mobile application? In that case, this question has definitely popped up in your head – how much can the application cost? What can its valuation depend on? We would like to be able to answer you by giving you an approximate price, but without knowing the technical specifications of the project and your expectations, it is simply impossible. The estimation of application costs depends on several factors, which I will try to explain today based on the components that we take into account when conducting valuations in software development house.
Thank you for reading this post, don't forget to subscribe!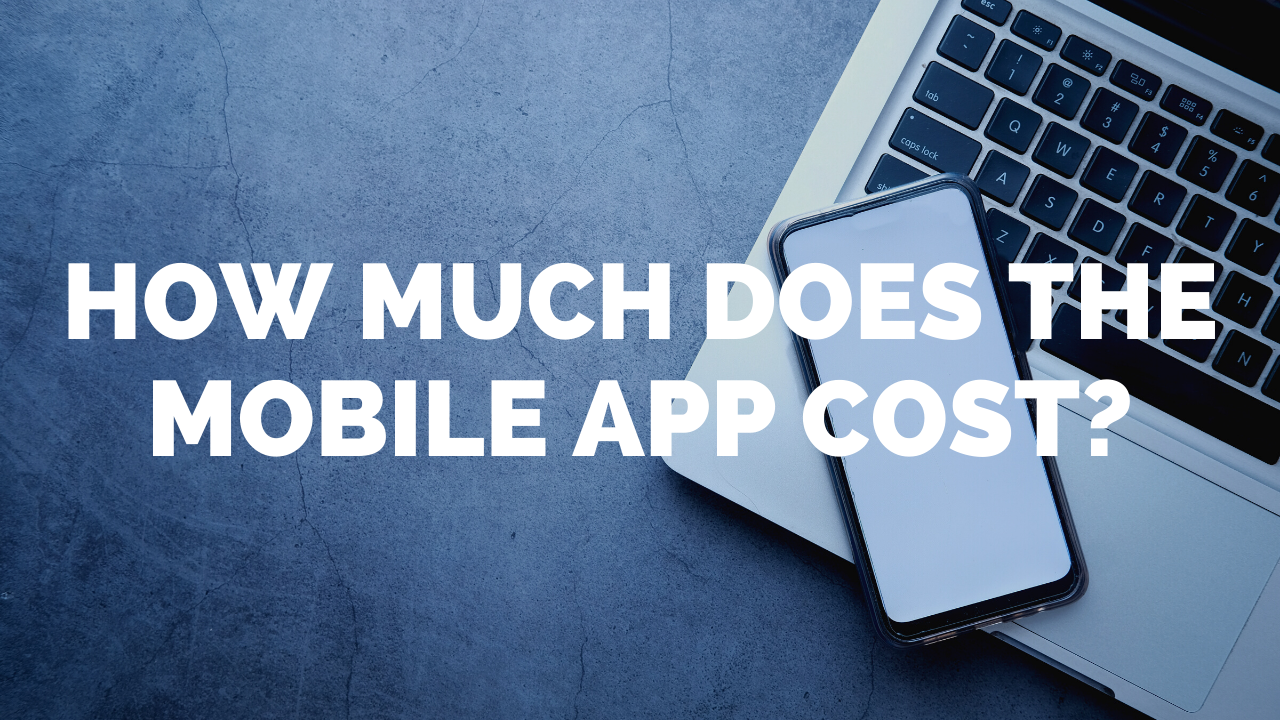 What affects the cost of a mobile application?
Application Functionality
More specifically its complexity and purpose, i.e. all functions and services that the application is to perform (such as a payment system or integration with external APIs). Including additional elements has an impact on the final cost of the application, so at the beginning, it may be worth choosing those functions that are really necessary for the application being designed.
Choice of Platforms 
On which mobile platforms should the application run – Android, iOS, or maybe both? When choosing a mobile app development company in Jaipur, check whether the team specializes in creating applications for a given platform, because each system requires the use of different tools and frameworks.
Design
The design and appearance of a mobile application are important for users. In addition to the functionality of the application, it is often the graphics and aesthetics that determine its attractiveness, influencing the users' rating and the number of downloads. However, design is not limited only to creating nice illustrations and colorful icons.
The role of design is also to design the application so that it is functional, useful, transparent, and easy to navigate, and as a result, provides the user with a positive experience.
Features and Technologies
In today's time, everyone wants a mobile app with advanced technologies and rich features to target maximum users, but for this, you may have to pay a huge amount and time as well. However, there are various mobile app development companies in India that provide cost-effective mobile app development services.
Who Can Build The Application?
The choice of the mobile application development company is an equally important factor determining the cost of creating a mobile application. The market offers various offers, ranging from network agencies, through software houses, smaller IT companies, to the services of freelancers and IT students. Each of the options listed here has a variety of facilities (competencies, flexibility in technology selection), possibilities, individual rates, experience, and technologies used, which affect the final cost of the service.
Method Of Pricing Models
In most situations, we choose from the two most common settlement models – Fixed Price or Time and Material (T&M)?
As the name suggests, the Fixed Price model will allow you to assume in advance the number of expenses you want to spend on creating the application, based on the prepared technical specification. However, if it is necessary to perform unplanned work, we will be charged for each additional service performed.
In turn, the Time & Material model assumes settlement of the project based on the team's working time and actually performed tasks. It is a safe solution for both parties, both for the client – who knows what he pays for while retaining full flexibility in product development and introducing possible changes to the project – and for the contractor – who is rewarded for the activities actually performed and the time spent.
Cost of Mobile App Development
Including all these factors, the basic cost of the mobile app is around $5000 (iOS & Android) and if you want to integrate advanced technology, third-party APIs, and features the cost will be above $10,000 for both iOS and Android.
Conclusion
In today's time building a mobile app for business is very affordable. All you need to do is, plan your business, set your business requirements, and budget and discuss them with the best mobile app development company in India. To save cost on the development you can also hire a mobile app developer.
Do you already have an idea for an application? Contact us by filling out the form and arrange a non-binding interview for the valuation of your project.